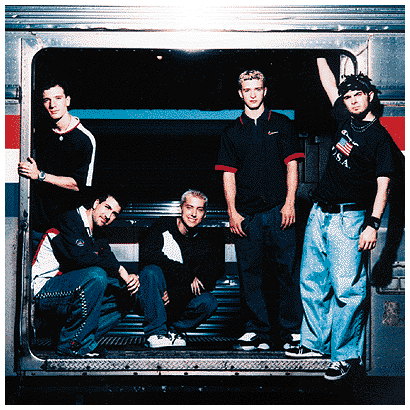 Lance will appear on 7th Heaven next season. He was supposed to be in the season finale, but the Oscars displaced that taping.

Congrats to *NSync for the 6 nominations on the MTV Video Music Awards which will be airing September 7th at 7:00 Central time. They will also be performing along with Britney Spears, Cristina Aguilera, Eminem and many more!

The Teen choice awards will be re-airing on September 8.

*NSync will also be on the Latin Music Awards on september 13.

Past *NSync appearances...
May 1 Kids Choice Awards
May 10 MTV Movie Awards
May 18 ABC Summer Jams Concert
May 12 Rosie O'Donell Show
May 19 Disney Channel,10pm ET/PT ('N Sync in Concert)
May 23 Wonderful World of Diseny
May 16 Blockbuster Awards
May 29 Omaha,NE radio show
August 24 Miss Teen USA '99